The Neighborhood
Inside the Englewood neighborhood on the South Side of Chicago is a small middle-class community surrounded by railroad tracks. "The area" was a destination for many Black Americans arriving from the South during the Great Migration of the mid-20th century. Homes, wealth, and memories have been handed down from generation to generation.
Despite decades of redlining, divestment, and the 2007 foreclosure crisis, nearly half of families own their homes outright — but the expansion of the nearby freight yard threatens the community and all it has built.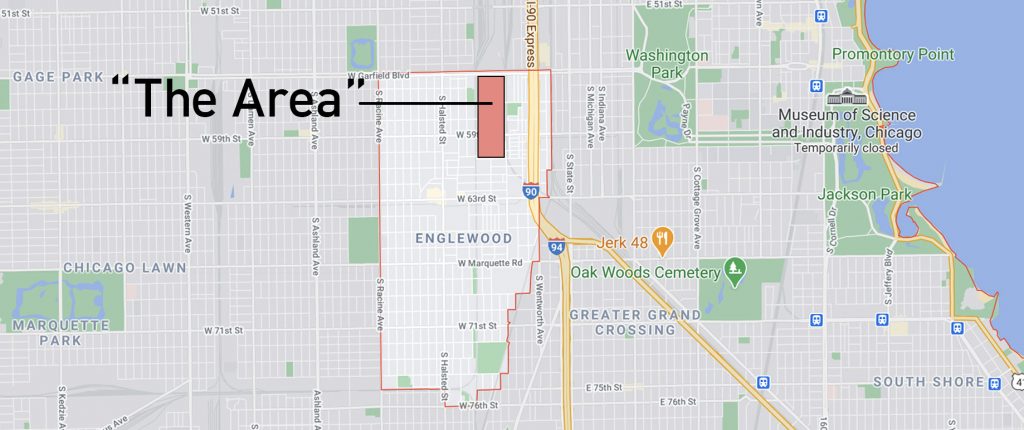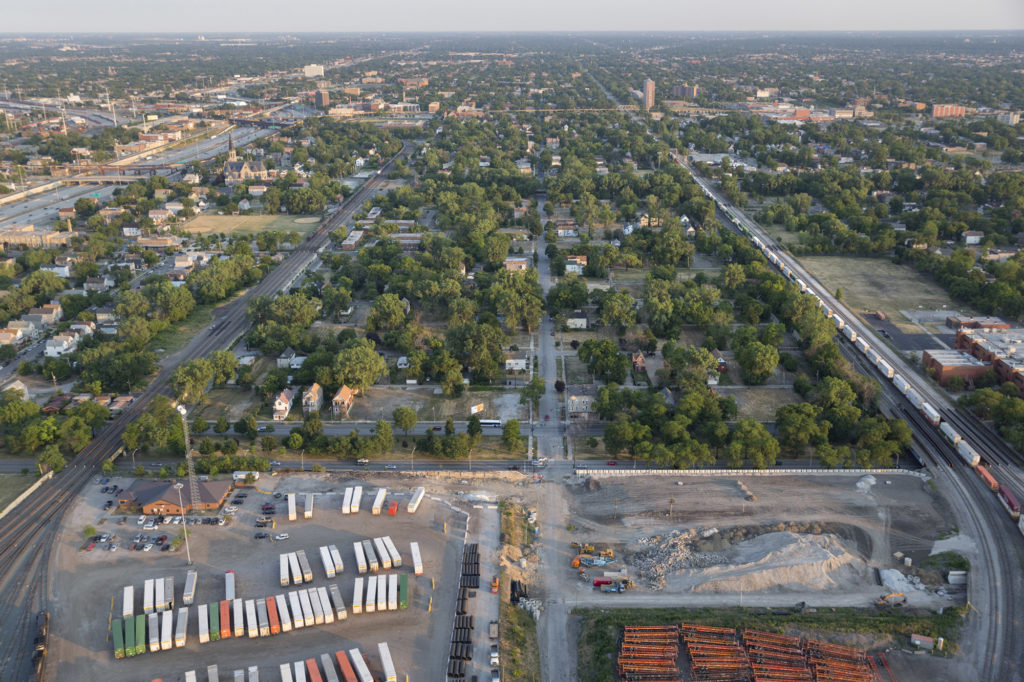 The Film
When the train company representatives told Deborah Payne that her South Side Chicago neighborhood would be demolished to build a freight yard, she vowed to be "the last house standing." A thirty-year resident of the Englewood community, she had raised generations of neighborhood children alongside her own, forging deep friendships and traditions in this Black American community surrounded by the tracks.
THE AREA is the five-year odyssey of her neighborhood, where more than 400 Black American families are being displaced by a multi-billion dollar freight company. As their community is literally being torn apart, residents maintain friendships and traditions while fighting for the respect they deserve. Through their experiences, the film weaves an all-too-real story about the disproportionate harm that structural racism has done to Black communities, while illustrating the hope and promise neighbors find in one another as they fight for their home.
The Team
Deborah Payne is a life-long activist who is dedicated to community development on Chicago's South Side. She has served as president of the Sherwood Peace Association, the Southwest Federation of Block Clubs, the CAPS Domestic Violence Subcommittee (7th District), and the Sherwood Local Advisory Council, and has worked as a community liaison and photographer for Teamwork Englewood, Chicago Embassy Church, and the Englewood Railroad Coalition.
She is currently the president of the CAPS Domestic Violence Subcommittee (2nd District), a member of the Chicago Public Schools Englewood Steering Committee, and a volunteer at the Englewood Satellite Senior Center and with various women's shelters.
David Schalliol is an associate professor of sociology at St. Olaf College who specializes in visual sociology. In addition to working on THE AREA, he has contributed to films including the ITVS/Kartemquin Films feature Almost There and the National Film Board of Canada's Highrise: Out My Window, an interactive documentary that won an International Digital Emmy for Non-Fiction.
David is also a photographer and writer whose work has been shown in venues including the Chicago Architecture Biennial, the Centre Régional de la Photographie Hauts-de-France, and the Museum of Contemporary Photography and featured by such publications as MAS Context, The New York Times, and Social Science Research. David is the author of Isolated Building Studies (UTAKATADO) and co-author, with Michael Carriere, of The City Creative (The University of Chicago Press).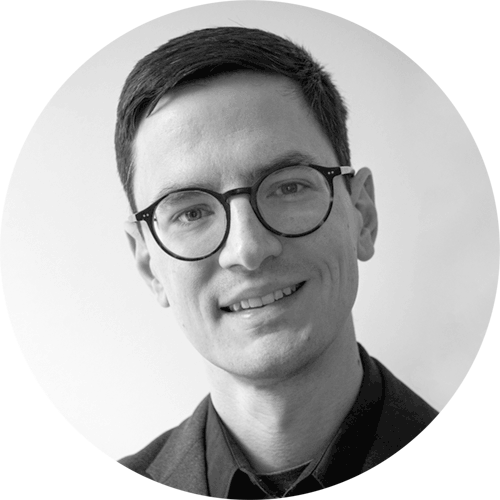 Brian Ashby is a Chicago-based filmmaker. Brian's work has screened at festivals including Full Frame, Big Sky, Black Harvest, Chicago International, and Southern Circuit, and has been broadcast nationally on Independent Lens and PBS WORLD. He was a 2017 IFP Documentary Labs fellow with THE AREA, and was the cinematographer/editor of Accident, MD (dir. Dan Rybicky) which won the 2019 Vimeo Award for Best Documentary. Brian's directorial debut, Scrappers, was one of Roger Ebert's Best Documentaries of 2010. His other projects include Central Standard: On Education (co-director), Hairy Who & the Chicago Imagists (co-producer), and Westermann (editor).
Gabriel Charles Tyler is the Assistant Director of Communications at the Center for Community Investment. He wields several years of experience in generating media and public interest through the development of brand identity, digital campaigns, and compelling storytelling. Prior to joining the Center, Gabriel was a Marketing Associate at Metropolitan Planning Council, a Chicago-based planning and policy organization. He previously served as the Assistant Editor of The New York Times Upfront, a high school newsmagazine co-published by Scholastic and The New York Times. He has also acted as a creative broker and content strategist through longstanding partnerships with several cultural organizations and academic institutions. Gabriel has committed his life to advocating for racial equity and social justice, especially in his hometown, Chicago. He is a proud alumnus of Chicago United for Equity's inaugural class of Equity Fellows. Gabriel has a B.A. in Communications from DePaul University and a M.S. in Journalism from Columbia University.
Naeema Jamilah Torres is an award-winning, Chicago-area filmmaker originally from New York City. Her work has screened at a number of festivals, including New Orleans Film Festival, San Francisco Doc Fest and Denton Black Film Festival. In addition to creative storytelling work, Naeema is the Impact Producer for the documentary Unapologetic, directed by Ashley O'Shay, and was a judge for the IDA's 2020 Best Short Form Series Awards. Naeema also advocates for BIPOC, femme-identified filmmakers of color in Chicago as part of the leadership of Mezcla Media Collective, a 600-member non-profit providing resources and equity for emerging filmmakers.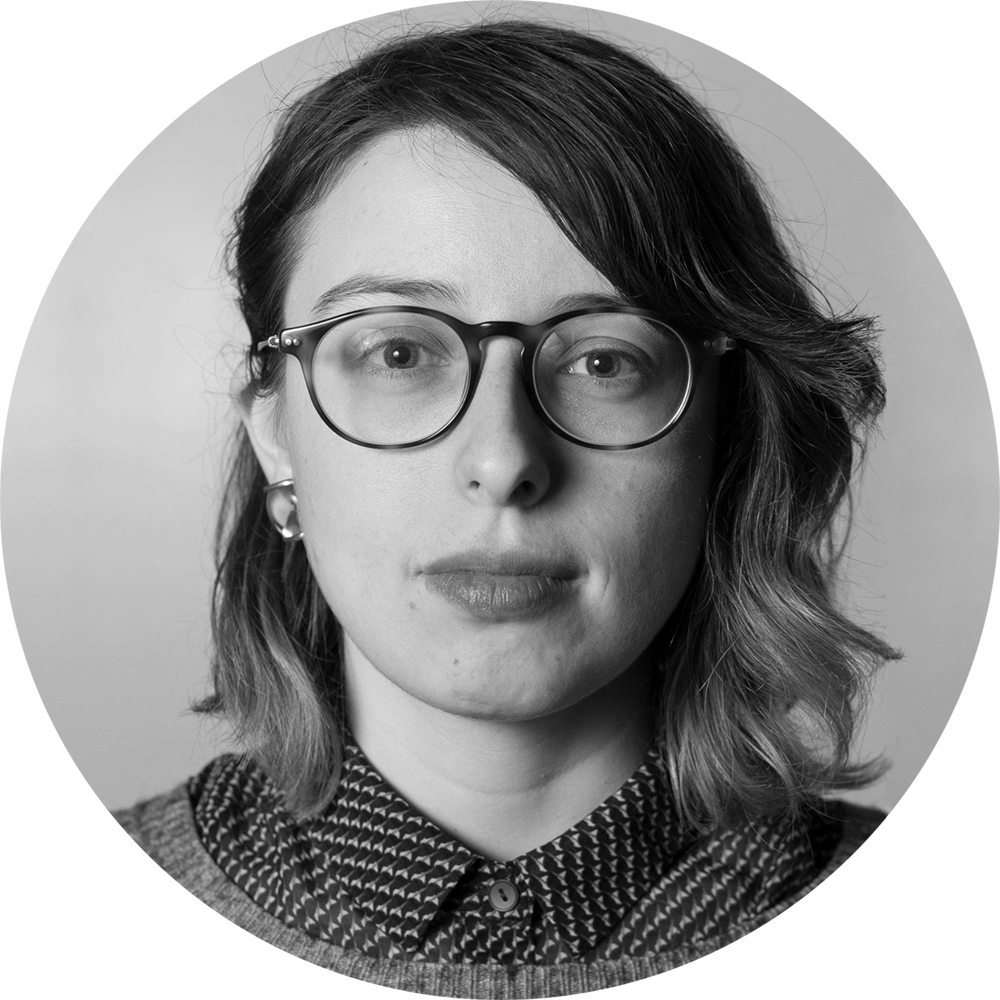 Yana Kunichoff (@yanazure) is a Chicago-based investigative journalist and documentary producer. She currently covers public education for Chalkbeat Chicago. She has produced feature-length documentaries and a pop-culture web series that screened on PBS and the AV Club; reported on migration in Moscow; and won a March 2016 Sidney Hillman award for an investigation into how the police union manipulated the media narrative around fatal police shootings. Her work has appeared in The Atlantic, The Guardian and WBEZ public radio.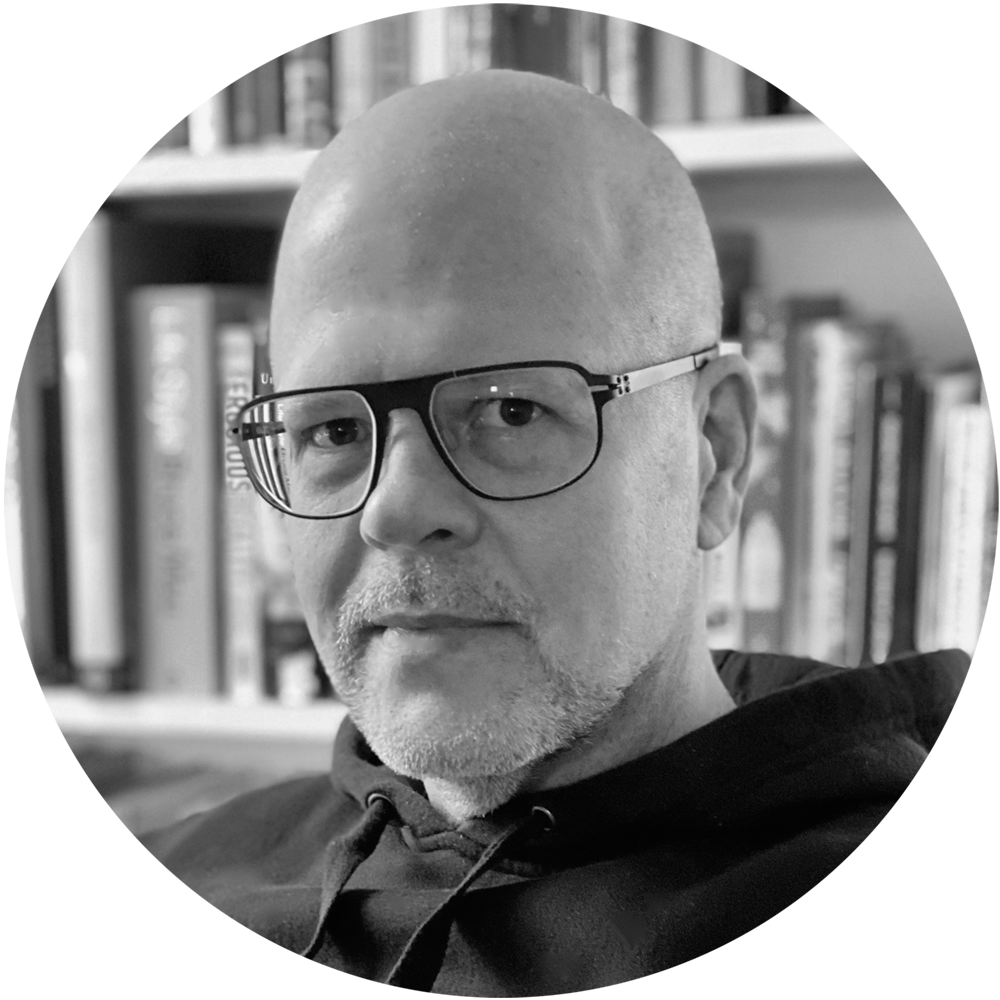 Dan Rybicky is an award-winning filmmaker who tells stories from a queer perspective to inspire conversations about complicated American issues. Accident, MD, the short documentary about healthcare he produced and directed, won the 2019 Vimeo Award for Best Documentary. Almost There, the feature documentary about art, mental health, and aging in America he produced and directed with ITVS and Kartemquin Films, played at over thirty festivals before being distributed theatrically and on PBS in 2016. As an Associate Professor at Columbia College Chicago, Dan currently designs and teaches courses in Cinema and Television Arts, and be on the lookout for his latest short documentaries – Larry from Gary (about a dance teacher in Gary, Indiana) and Stormy and the Admirals (about a group of elderly feminists in Chicago who go see Stormy Daniels strip) – in 2021.